What Size Gooseneck Pedestal Stand Is Right For You?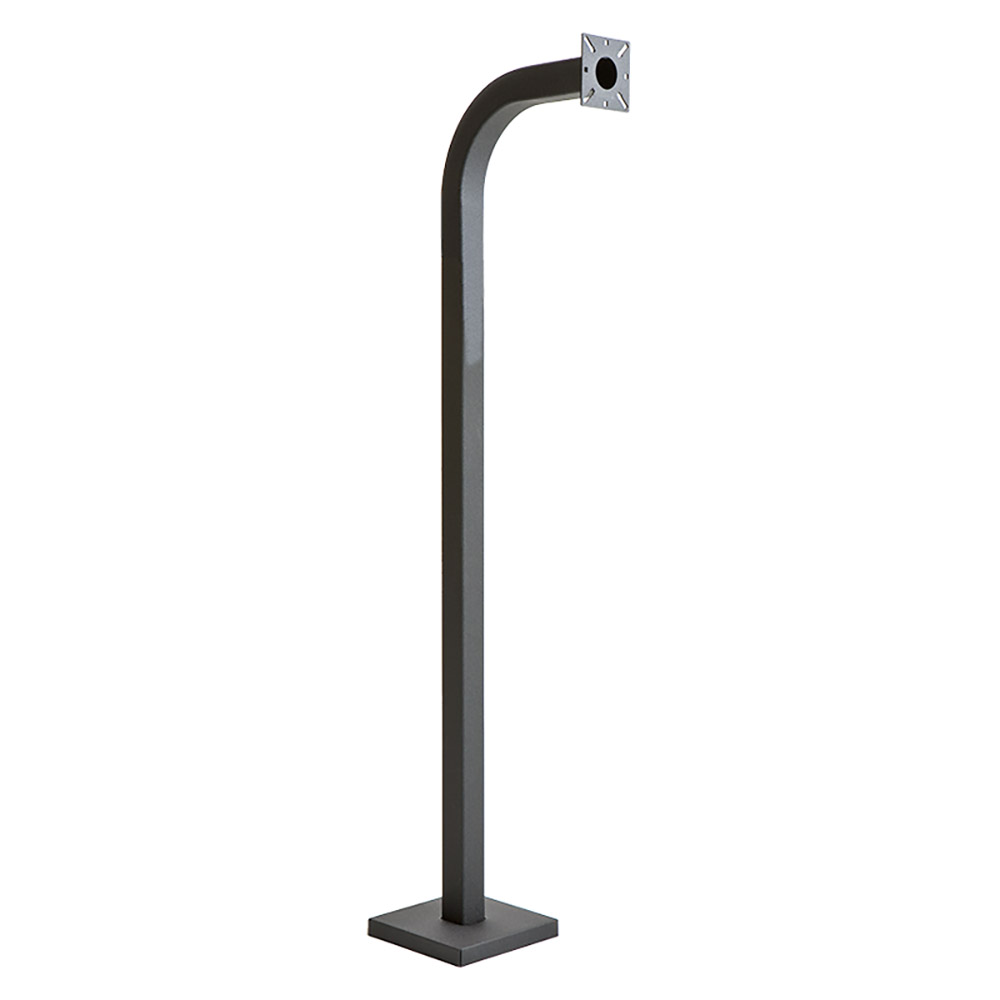 Interested in gooseneck stands but still trying to decide which one is right for you? This page breaks down the details of our popular pedestals.
What Are Gooseneck Pedestal Stands Used For?
A Gooseneck Pedestal Stand is used to place keycard readers, intercoms, and gate access control systems. These sturdy stands can withstand various weather conditions without rusting or corroding. Most pedestal stands will include a base plate with a large center hole to allow wiring to pass through.
42" To 48" Gooseneck Stands
This type of Gooseneck Stand is the most common for pedestrian, car, and handicap (ADA) compliant specifications. Make sure to measure first before purchasing a stand! As another precaution, if your stand is close to traffic, move the stand further from the road to not block incoming cars.
58" to 72" Gooseneck Stands
Gooseneck stands over 58" high cater to large vehicles. For an SUV, a 58" gooseneck stand should be sufficient. However, 65" stands are made for small trucks, while 72" sizes are tall enough to work with semi-trucks, buses, and other heavy vehicles.
In Ground Heights
All-in ground and wet cement models contain ½" drill or tapped conduit hole on the back of the post for easy wiring. For extra sturdiness, bury 22" of the pedestal.
Materials and Colors
Most gooseneck stands come in black, nickel, silver, white, and yellow colors. Materials can range from aluminum, carbon steel, heavy gauge steel, or stainless steel. Stainless steel is the best material if you live in a coastal region, while aluminum is a rust-resistant yet affordable option.
If you're struggling to pick a gooseneck stand, please contact one of our helpful sales representatives. They can assist you in finding a suitable material or color for your gooseneck stand.
Contact Us