Gooseneck Pedestal Stand Keypad Mount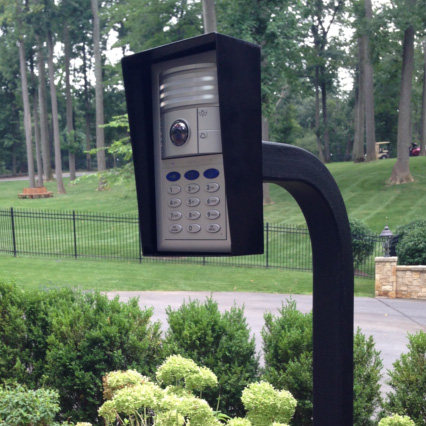 At gooseneckstands.com, there are a variety of stands and mounts. One of the best uses for those mounts is as a gooseneck keypad mount.
The gooseneck keypad mounts are available in various heights, making it extremely easy to find one to suit your needs. They are finished with an intense powder coating cycle to withstand harsh environments with the most brutal elements. All mounts are boxed with all necessary carriage bolt hardware.
ADA-Compliant
Along with durability, some gooseneck keypad mounts are ADA-compliant to follow government regulations for accessibility. Pedestal models that offer dual-heights can accommodate cars, SUVs, and pedestrians and still offer ADA-compliant specifications.
What Uses Are There for Gooseneck Pedestal Stand Keypad Mounts?
While traditionally, you may think of keypad mounts as stands that work with telephoning systems, they also can accommodate photo eyes or cameras for license plate recognition. Anywhere that requires a security entry system is a terrific place for a keypad mount.
When purchasing a gooseneck stand, remember additional accessories that will help weatherproof your system, like hoods or housing. These go around your intercom, card reader, or any other device to stop UV rays or wet conditions from ruining your system.
If you are still determining which gooseneck keypad mount would be right for you, our trained professionals are here to help. We've been in this industry for over thirty years, so we have extensive knowledge and experience with pedestals for automatic gate controls. If you have any questions, contact us!
Contact Us