Gate Access Control Keypad Stands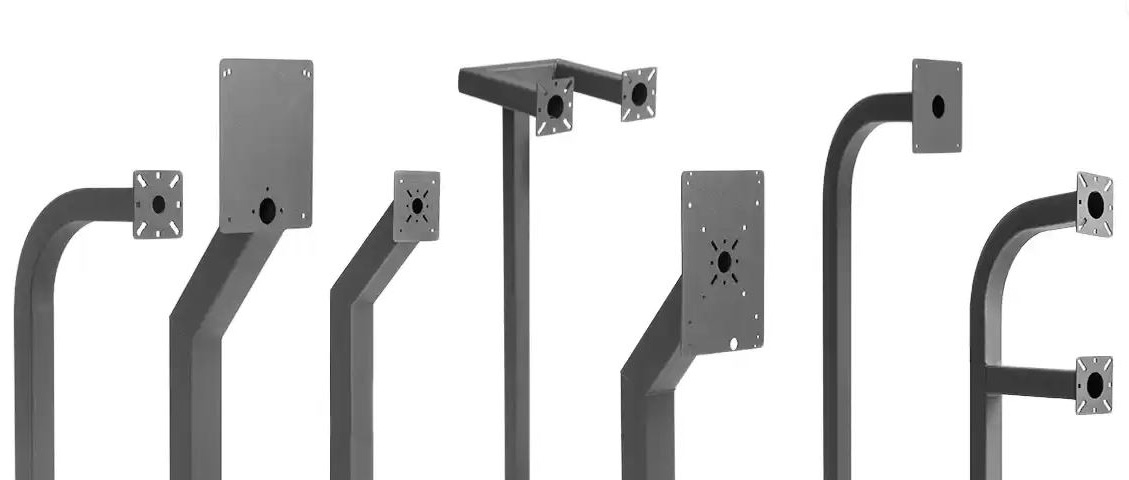 Have easy and accessible entry to your gate by installing a heavy-duty pedestal. Our sleek, high-quality gooseneck pedestals can easily mount your gate keycard reader, intercom, or access control system.
What is a Pedestal Stand?
Usually, in the automatic gate operator industry, pedestals are often slender metal structures that provide a solution for mounting gate access parts like keypads, intercom systems, or keycard readers. These stands are designed in an upside-down L shape so people can reach the access parts easily from their vehicles without ever having to get out. This unique design has given these stands the "goosenecks" industry name.
Where Can Keypad Stands Be Used?
Gooseneck pedestals can be installed to work with any automatic gate system. They are a great addition to any apartment complex, industrial park, storage facility, parking garage, or even home driveway that might have an automatic gate. These stands are designed to provide convenience and reliability to improve the performance of your gate operator system.
Different Styles Of Access Pedestal Stands
We are proud to carry a wide selection of gate access stands that can accommodate a majority of gate operators. We currently offer stands ranging in height from 36" to 84" and come in various colors and materials. Our inventory even includes dual-height stands that comply with ADA requirements.
---
View Our Selection Of Heavy-Duty Keypad Stands: