EV Charging Mounting Poles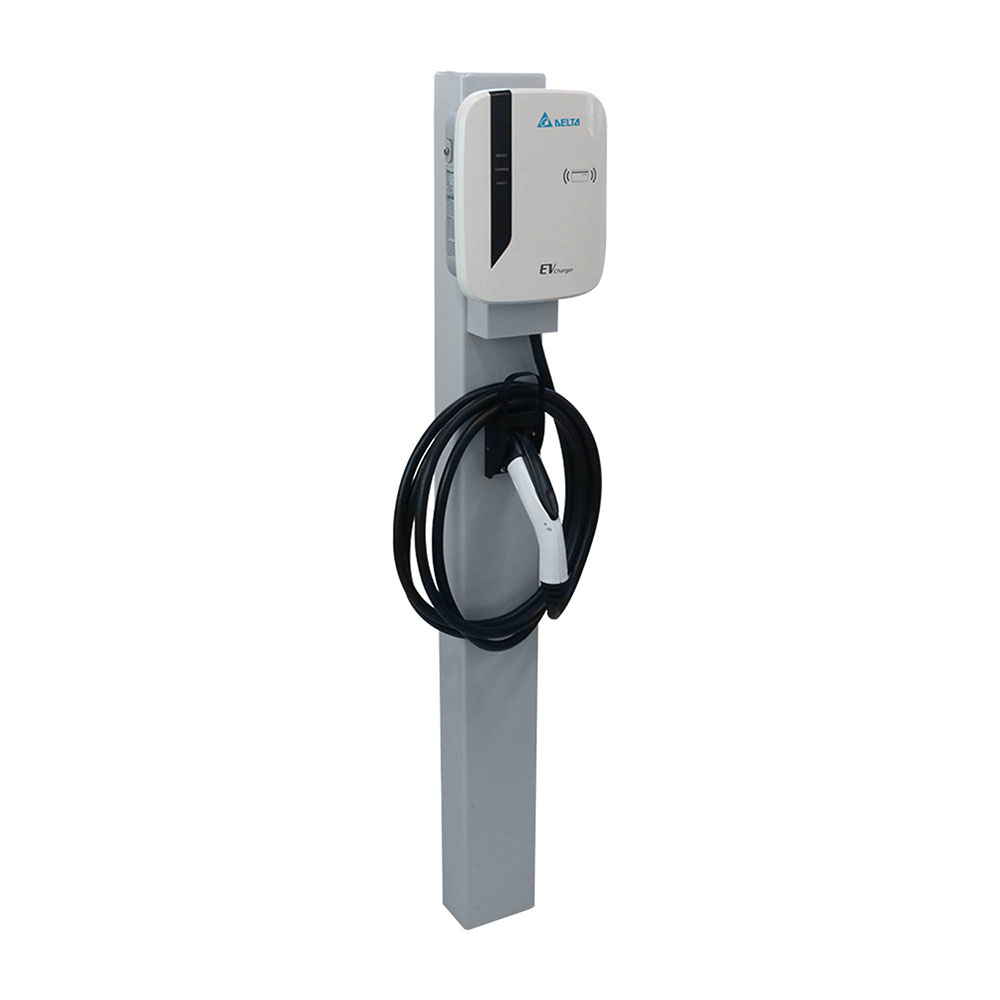 With the rise of electric vehicles, fast-charging solutions are the future of a more environmentally friendly commute. Whether you are thinking of purchasing an EV charger for residential or commercial use, you'll need a durable mounting post to hold an electric vehicle charging station.
Mounting Pole Materials
The toughest charger mounting posts are made of carbon or stainless steel.
Carbon Steel
This material uses a high carbon content along with iron. Carbon steel is the same material used for high-end knives and can withstand significant force.
Stainless Steel
On the other hand, stainless steel contains iron, carbon, and a small percentage of chromium. Chromium works to protect steel from corrosion. The more chromium inside stainless steel, the more weather-resistant hardware will be. When choosing a mounting pole, materials will determine whether your mounting pole lasts many years or corrodes under changing weather conditions.
Usually, stainless steel will fare better in extreme weather conditions than carbon steel. However, stainless steel has a higher price tag, so if you plan on housing your charging unit in an enclosure, you may not need to pay the extra price.
Universal Mounting Poles
While sizing for EV charging mounting poles varies depending on the type of car, some pedestals can accommodate multiple chargers without compromising the quality of the materials. One such charging option, the EV Universal Charging Pedestal With Two Cover Panels, works with over 200 EV chargers and does not require cable reel extensions.
Along with its multi-use properties, the universal charging pedestal also offers customization to showcase a business graphic on the stand base, and an LED lighting kit can be added. This American-made model is optimal for commercial use.
While there are many EV charging mounting poles, the right one may depend on the model of the car and its height. Before purchasing a pedestal, verify the correct size and if it will work with your electric vehicle.
---
Need Help Choosing An EV Charging Mounting Pole?